Egerton DFAS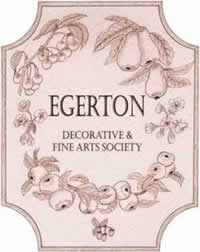 We are members of the National Association of Decorative & Fine Arts Societies, known as NADFAS.
Lectures on the Fine Arts are held in the afternoon on the 2nd Wednesday of each month from September to June inclusive in the Millennium Hall in Egerton.
Members also enjoy organised visits to places of artistic interest: tours at home and abroad: and more in depth study on " Special Interest Days".
The opportunity is open for Members to join a Church Recording group or "Heritage Volunteers" that covers such specialities as Arms & Armoury and Garden Research.
We have a membership of 275 people from a large catchment area of the surrounding villages and Egerton. We welcome  new members  and visitors. if you are interested please contact our Membership Secretary, Sue Lewry 01233  647 137