| | | |
| --- | --- | --- |
| | Egerton Women's Institute | |
Motto
"PEACE and GOOD NEIGHBOURHOOD"
OUT AND ABOUT – ON THE CONTINENT
Annual trips to the Continent have included day trips to Brussels, Bruges, Ghent and Lille.
Members were joined by husbands and friends for a weekend in Paris, visiting Parisian landmarks and enjoying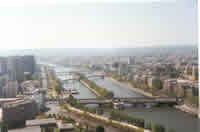 a trip along the Seine.
Church of the Sacré Coeur situated on the hill of Monmartre
OUT AND ABOUT – AT HOME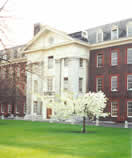 Members regularly have outings to the theatre, shopping trips and organised tours of London landmarks. One London trip included a visit to Leighton House, Holland Park and tea with the Chelsea Pensioners.
Members in Holland Park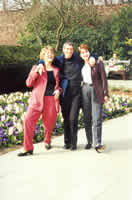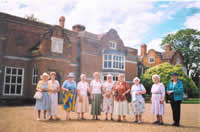 Members enjoying a country event at Godinton Park
During the year we attend one-day schools in gardening, crafts and painting.  A group of members meet twice a month to play table tennis.
COME AND JOIN US!
We meet on the first Wednesday in the month at 7.30pm in

Egerton Village Hall.
Come as a visitor first and learn more about us.
PRESIDENT: Liz Wyndham – Tel: 01233 840862
VICE-PRESIDENTS: Claire Foinette & Ruth Shrubb
 HON. SECRETARY: Tel:  Claire Foinette – Tel: 01233 756714
HON. ASSISTANT SECRETARY : Diane Dickens
 MINUTES SECRETARY: Gale King & Ruth Shrubb
 Other Members of the Committee: Brenda Barnes, Pat Cowell,
Jacqui Jeffries, Sara Martin, Jenny Oliver
 They will all be happy to give you more details. wi@egerton-kent.co.uk
Detail Of WI Meetings For Rest Of Year
Meetings are held on the first
Wednesday of each month at 7.30p.m.
Monthly business and trading stall
at each meeting.   Members are
encouraged to bring anything for sale
at the stall.  10% is kept for
Institute funds.
Annual subscription due in
January is £39.0
APRIL 5th       A Personal History of Broadcasting           Richard King
Exhibition: A favourite jug
 MAY 3rd      Resolutions Meeting and Programme Planning
Competition: a flower arrangement

JUNE 7th     Adventures on the Allotment              Rob Masters
Competition: a nature inspired poem
JUNE GROUP MEETING AT SMARDEN  – date and full details to follow
JULY 5th       Yellowstone – Beauty & the Beast             Chris Wade
Competition: a summer dip
AUGUST 2nd          A Career as a Silversmith                Andy Putland
Competition: A photograph of a favourite holiday transport
SEPTEMBER 6th       Members 'Have a Go' Evening                        
Competition: You own craft achievement (any medium)
OCTOBER 4th    Treasures of Bruges – Art,  Architecture and more    Melanie Gibson-Barton
Nominations for the Achievement Cup
Competition: Homemade confectionery
 NOVEMBER 1st            Annual Meeting
Competition: knitted bonnet for premature Baby Unit – W.H. Hospital
DECEMBER 6th                       Christmas Social
Competition: Glitzy table decoration