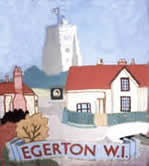 | | | |
| --- | --- | --- |
| | Egerton Women's Institute | |
Motto
"PEACE and GOOD NEIGHBOURHOOD"
We are very pleased to advise that we have now returned to our monthly meetings. Needless to say,  we will obviously follow all of the current Covid guide lines.
The following are details of speakers who have been arranged until March of next year
MAY 4th      Resolutions & Programme Planning             
Exhibition: Cruet Sets
JUNE 1st       The Wonky Parsnip  Laura Brady          
Competition: A photograph of garden insect
JULY 6th        Meeting to be held in Ruth Shrubb's Garden
AUGUST 3rd   Broadway  – the My Fair Lady Years – 1954-60     George Taylor   
Competition: The best bloom in the garden
SEPTEMBER 7th   Rupert – The Anthropomorphic Bear    Howard Smith      
Competition: How many things can you fit in a matchbox?
OCOTOBER 5th  A short history of English Gardens   Kevin Tooher         
Competition: A foliage arrangement
NOVEMBER 2nd   The Medway Queen       Mark Bathurst             
Exhibition: An item from school days
DECEMBER 7th     Christmas Party               
Competition: A glitzy table decoration
JANUARY 4th         Ostend – more than just fish and flip-flops   Melanie Gibson Barton    Exhibition: A favourite postcard
FEBRUARY 1st        Kent Scouts ReQuest 2021 Expedition to Antarctica    Cathy Mummer  Competition: a snowy photograph
MARCH 1st     Annual Meeting & Social Time                            
Exhibition: Old needlework items
**************************
COME AND JOIN US!
We meet on the first Wednesday in the month at 7.30pm in Egerton Village Hall.
Come as a visitor first and learn more about us
PRESIDENT: Ruth Shrubb – Tel: 01233 756108
VICE-PRESIDENT: Marianne Mortlock
 HON. SECRETARY: Jackie Parry – O1233 713801
HON. ASSISTANT SECRETARY : Gale King
STALL HOLDERS: Alison Cale, Pat Parr
 Other Members of the Committee: 
Alison Cale, Pat Cowell,  Priscilla Harper, Shirley Missing
 They will all be happy to give you more details.
                                                            *******
At the meetings, any business is dealt with first, followed by the presentation/talk, and then refreshments when a trading stall is held. Members are encouraged to bring anything for sale at this stall. 10% is kept for Institute funds, the rest goes to the members.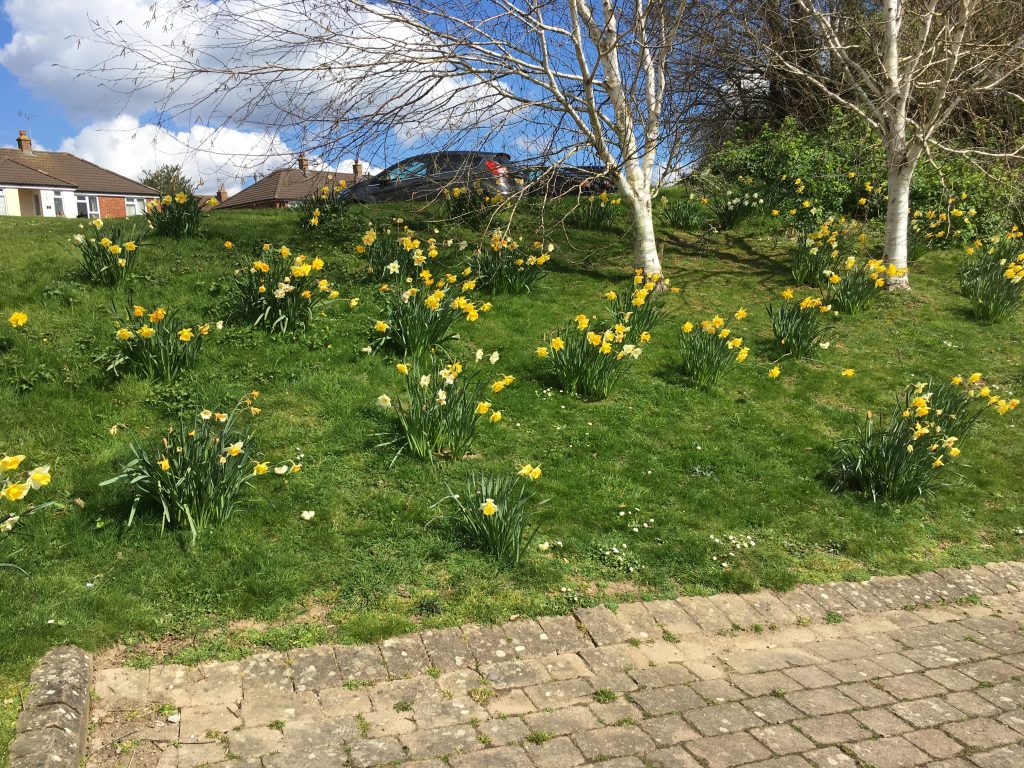 SPRING TIME AT THE VILLAGE HALL – BULBS PLANTED BY W.I. MEMBERS